What to Look for in a High-Quality Dietary Supplement – Part 3 of 3
| Category: Healthy Choices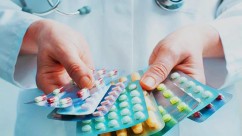 In my first two posts I've highlighted the importance of ensuring that your supplements
dissolve at the right time and in the right place,
absorb into your bloodstream,
have balance in their formulation,
are free from sugars and artificial coloring,
are contain ingredients that are extracted and preserved 100% in their live form as found in nature
are manufactured using a "cooling" system to preserve nutrients
are designed in a broad spectrum, and
are packaged with correct labeling
In todays blog, I will focus on the importance of scientific testing and approval!
The final product, not just the raw materials, has to be scientifically tested and approved. Actual testing of the finished product is the most crucial part of clinical testing because it's where you're able to evaluate if the vitamins and its components actually work as a whole.

Testing is also the most expensive part! Companies need to go through protocols for that, and need the results to be studied and published by scientific and scholastic journals for them to account as substantial.
The sad thing, though, is that most manufacturers that produce multivitamins do not conduct their true science. Rather, they test the raw materials individually but not the actual finished product.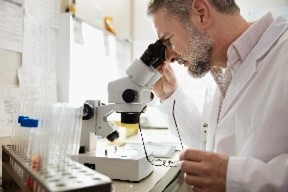 Furthermore, they accomplish these through their own "backyard testing" with their own chemists and pharmacists, and borrow from concepts of previously established studies! IMAGINE HOW PRONE TO BIAS THAT IS!!
Most people aren't aware of it, but the ingredients of most vitamins and supplements are produced with little or no supervision. You have no guarantee about the purity or quality of the raw ingredients. It's a sad fact, but manufacturers are not required to provide any scientific evidence of efficacy or safety.
In the supplement industry, you can put a product on the market and you don't have to make any investment to ensure it has high quality or high purity; you don't even have to do any research to determine if it is safe.
However, as a consumer, you need to distinguish the companies that do choose to test for purity, potency, and efficacy. One of the reasons many companies do this type of testing is because its very expensive and, while that usually results in higher quality, it also results in higher-priced products.
Where do you find a product that is guaranteed, uses gold standard research, and meets all the preceding standards?
That's the topic for a future post!
Facebook Comments