What's a Laundry-to-Landscape System, and Would You Want One?
| Category: Healthy Choices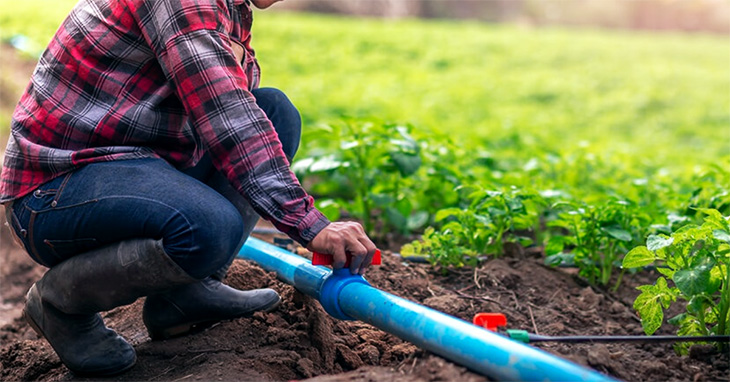 When our nutritional expert Dr. Bruce Daggy and his wife, Anne, bought a 50-year-old ranch house in suburban California, they considered how they could live there and have less impact on the planet.
So, they thought about reducing their energy use (and ultimately producing energy), reducing water use, not using toxic chemicals, growing food, creating habitat, and connecting with their neighbors. And one of the ways they want to limit their impact is by using a laundry-to-landscape system.
Dr. Daggy's Laundry-to-Landscape System
A laundry-to-landscape system is a fairly simple addition that usually does not require a permit. It's a safe system designed to minimize contact with humans and pets, and uses non-toxic, environment-friendly soap products to protect your plants and soil.
They use the laundry detergent we recommend, which contains readily biodegradable surfactants, and the water that's released supports three Improved Meyer lemon trees. They estimate they save 2500 gal/year of potable water.
In this short clip, Dr. Daggy explains how his laundry-to-landscape system works.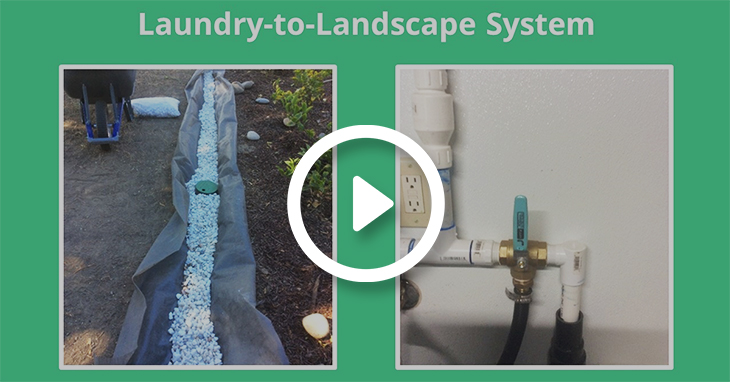 The challenge is the type of laundry detergent you use.
Most laundry products contain dangerous chemicals that kill the good bacteria needed for a healthy septic system. That's why Dr. Daggy uses only the cleaning and laundry products we recommend in his home because they are phosphate-free, biodegradable, and make it safe for a laundry-to-landscape system.
If you're interested in setting up your own laundry-to-landscape system or are looking for ways to support nature, you would want to watch Dr. Daggy's webcast, Going Native.
Here's some of the reasons Dr. Daggy loves the cleaning products we recommend?
Sustainable ingredients
Biodegradable surfactants
Recyclable packaging
Recyclable dryer sheets
No chlorine bleach
No ammonia
No phosphates
No nitrates
No harmful fumes
No animal testing
For more information, contact me at Jerry@Fit4LifeLLC.com.
Here's to a healthier planet!
Facebook Comments