Are These 11 Banned Ingredients in Your Beauty Products?
| Category: Healthy Beauty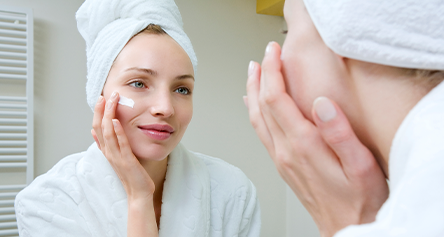 Did you know that the average woman uses about 12 different beauty products every day, made up of about 168 chemical ingredients?
I know, it's quite a revelation! Here's the kicker: many of these ingredients could potentially be more harmful than helpful to our bodies. 
Some of these ingredients, including phthalates and parabens, are potential endocrine disruptors and could affect hormones and increase cancer risk or fertility issues, even at very low doses.
Why clean skincare?
About 70% of what you put on your skin can be absorbed into your bloodstream. That's why it's important to know exactly what you're applying on your skin.
As more people grow conscious of the skincare products they use, this whole "clean beauty" thing is blowing up big time.
Those jars and tubes lebeled as "naturally derived," "cruelty-free," and "non-toxic" are flying off the shelves like hotcakes!
But with no official definition of what "clean beauty" is, how do you know which skincare products are safe to use?
Are your skincare products safe?
Over 1,300 ingredients are restricted for cosmetics use in Europe. But get this: only 11 ingredients are banned by the Food and Drug Administration (FDA).
Here are a few of the banned ingredients: 
• Bithionol
• Chlorofluorocarbon propellants
• Chloroform
• Hexachlorophene
• Mercury compounds
(See the rest of the banned ingredients in this article).
Before splurging on your skincare regimen, do a little digging yourself to make sure your "clean beauty" product fits the bill.
What to look for: 
• No harmful or questionable ingredients
• Safe, botanical ingredients
• Animal cruelty-free
• Free of contaminants
• Product guarantee
If you want a hand (or two) with your clean beauty quest, I'm here to help. Shoot me an email back and I'll let you in on my trusted personal care products.
Why do I love them so much?
They are FREE from 2,500 ingredients that are potentially harmful to health or the environment!
If you want to go beyond the hype and discover the truth about clean beauty products, you wouldn't want to miss our upcoming wellness webcast, The Clean Beauty Controversy, on Wednesday, July 12th at 8pm ET/5pm PT.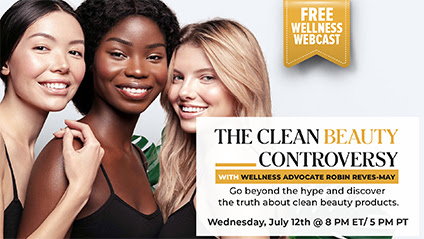 If you have any questions, or would like more information please contact me at Jerry@Fit4LifeLLC.com!
Facebook Comments